Full Service Autobody Center
We provide cost effective friendly service – a company that improves the image of the collision repair experience by providing fast, affordable, Auto Collision repair with a touch of small town values in every community we serve.

Quality Craftsmanship
We ensure that the work we do on your vehicle is of the highest quality, regardless of how large the scope of work is that's needed.

Insurance Claims
When you come to us we'll work with your insurance company of choice to ensure the repairs are done on-time and in-line with your policy coverage!

No Hassle Service
We understand the stress that comes with repairing your vehicle. We promise to treat you with only the best customer service.
Colorworks Vickery Collision is an Auto Body Collision Repair Shop in North Vancouver
Colorworks is proud to operate as a full service autobody repair center in North Vancouver, providing car collision express repair services. Our collision repair professionals are also auto industry experts, allowing them to provide you with some of the best and most comprehensive repair services in the North Vancouver area. We offer cost-effective solutions to automobile damage in North Vancouver, making us one of the most affordable auto body shops in the area.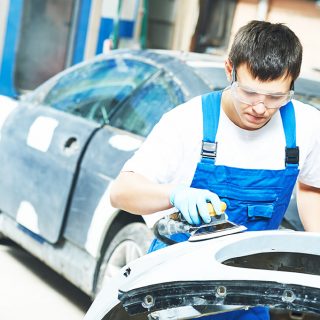 Full Service Autobody / Insurance Claim Repairs
Our warranty ensures that Colorworks quality is something you can depend on.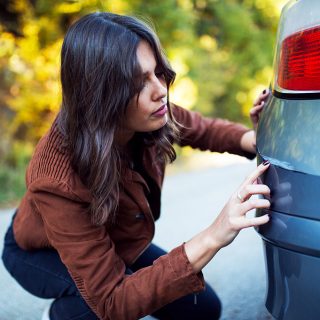 From the smallest chip to a larger scratch, scrape or bumper scuff, Colorworks Express Services deliver body shop quality on your schedule.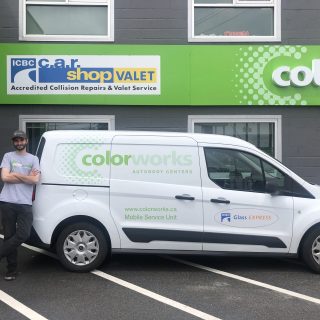 ICBC Express Glass Center/Windshields

We help get rid of those annoying stone chips and also do full windshield replacement.  We will even come to you with our mobile service.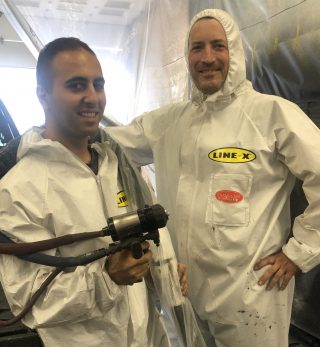 The LINE-X range of tough, durable coatings are guaranteed to protect more than just your truck from the harshest elements.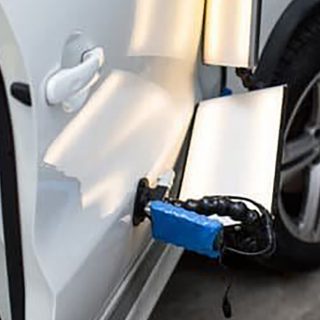 Remove those minor and shallow dents from your vehicle body, without the need to repaint your car or truck.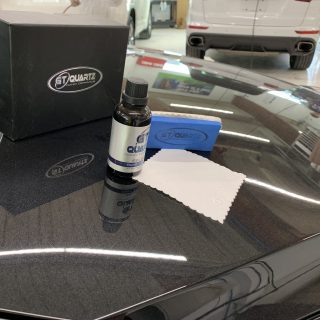 Nano Ceramic Coatings are completely different from traditional carnauba waxes and other paint sealants.
Call us today for your instant quote!
Full Service Autobody Center
Through initiatives like Colorworks Cares, we raise funds yearly for the U of T Cancer Research Center.
#colorworkscares
Had the roof of my car repaired and they did an excellent job. The quality of service and workmanship is clear and speaks for itself. As a customer, Jessica and her team ensure you're taken care of. They also are very clear on the expected outcomes and challenges faced for any job. I found them very honest and upfront. I highly recommend and wouldn't hesitate to go back to Colorworks in Port Elgin.

Aaron Muron


Thank you Port Elgin Colorworks for your excellent customer service, high quality work, and attention to detail. Jessica and staff are always courteous, easy to deal with, and quick to respond to questions, phone calls and emails. Your high quality service is most valued. And, I really appreciated the car wash when I picked up my vehicle on a slushy, snowy winter day.

Kim Biletchi


Always a great experience from these guys. They have always been great efficient. They even exceed expectations. Will not take my vehicles anywhere else for body work! They kept my vehicle for the least amount of time possible by ordering parts first and notifying me when they came in so my vehicle was not sitting there waiting and had all repairs done in a week. Any issues I had they told me to bring it back and they would correct anything that was not up to my standards. All around great people to work with. Great job guys keep up the good work!

Lisa Milligan


Awesome people! I was in a pickle after having a run in with a cement post 🤦🏻‍♀️ My drivers door wouldn't open and the tire was rubbing against the fender. I really needed my vehicle to get back and forth to the hospital to visit my great aunt. I called these guys. They were busy but said to come right over! They did some prying , banging, and removed a few screws and got me fixed up enough to drive!!! Can't thank these guys enough 🤗❤️

Rhonda Harrington


I just had my bumper replaced there and I can say with certainty that this is a place that has high quality professionals at a reasonable price! The service man I dealt with was punctual, personable, and they got the job done quickly and it looks great! Would definitely recommend them for all your bodywork needs!

Brock Sowers

Full Service Autobody Center