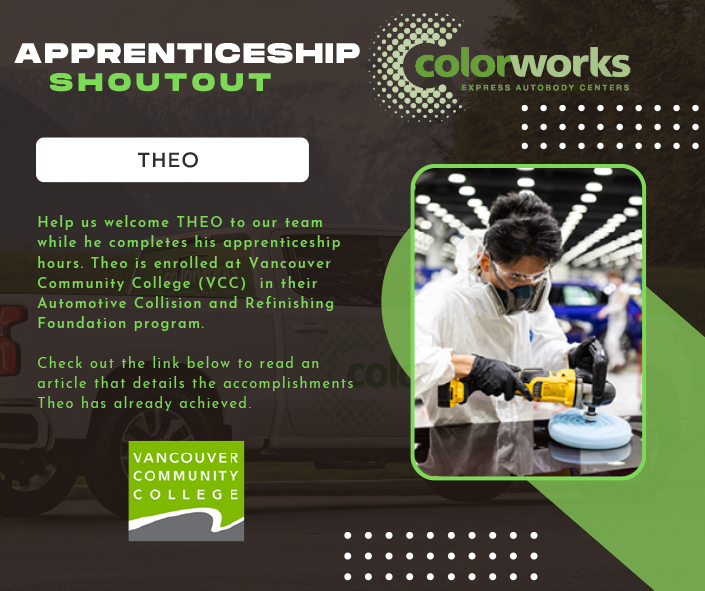 Help us welcome THEO ABRIL to our team while he completes his apprenticeship hours. Theo is enrolled at Vancouver Community College (VCC) in their Automotive Collision and Refinishing Foundation program.
"What do you want to do?"
Like most other high school grads, Theodore (Theo) Abril recently faced this question. He liked computers and video games. He thought maybe he'd work in information technology or engineering. He also liked photography. Then his friends started getting interested in cars.
Fast-forward a couple years and Theo is standing on the Skills Canada podium as the country's top student car painter – not a bad start to his new career.
We look forward to watching him continue to grow his skills and we're very excited to witness the great things he will accomplish in his apprenticeship. Theo currently works out of our Vancouver East Express shop.
Check out this link to read an article that details the accomplishments Theo has already achieved.