Trustworthy
We're relied on by many for our affordable and efficient car repair services.



Knowledgeable
Rooted in our DNA is our passion for providing high-quality customer care, thanks to our certified technicians.

Familiar
After a collision, customers know exactly who to turn to for help – our team.


We make it easy for our customers to find the care their car deserves. From major body damage, windshield repair, full-body painting, or other cosmetic details, our certified technicians can provide a variety of cost-effective solutions. We stand behind our quality services, but customers can also rely on
our warranty
to ensure 100% satisfaction.
Full Service Autobody Centers
What's better than a full-service auto repair center? A full-service auto repair center with trained professionals who are dedicated to consistently providing a high level of customer service while continuously staying up to date with recent repair trends and the latest tools and equipment available.
We know how important it is for our customers to have their cars to get where they need to be, which is why we strive to stay on schedule with any car repair services required. Delivering peace of mind, same day! We're an open and honest team, so if we think services may take longer, we'll provide a replacement vehicle until repairs are thoroughly complete. Before you make an insurance claim call us first!
Mobile Express Valet Service
Our new fleet of Express Valet Repair & Estimating vehicles comes right to your door for all of your autobody care needs. We offer mobile estimates for insurance claims, and we provide express mobile repair services. What does this all mean? We come to you to inspect the damage on your vehicle and conduct an estimate on the required repair work for your insurance claim. We can also valet your vehicle to our nearest shop and provide you with a replacement vehicle while yours is fixed.
A scratch or chip on a leased car can be costly and set you back more than you originally thought. But by visiting one of your car repair centers, we can help ease your mind with our cost-effective solutions before you have to return the leased car. From minor scratches to paintless dent repairs, we're here to help you save money.
When Colorworks opened its doors, we had one simple mission in mind: help customers get back to their lives. Being involved in a collision is stressful and that's why we want to be here for you – before, during, and after a collision. They can happen at any time, without warning, and now you're inconvenienced and left without a car. But with Colorworks behind you, you can get back on track in no time. We deliver fast, efficient, and cost-effective repair solutions, as well as temporary car replacements.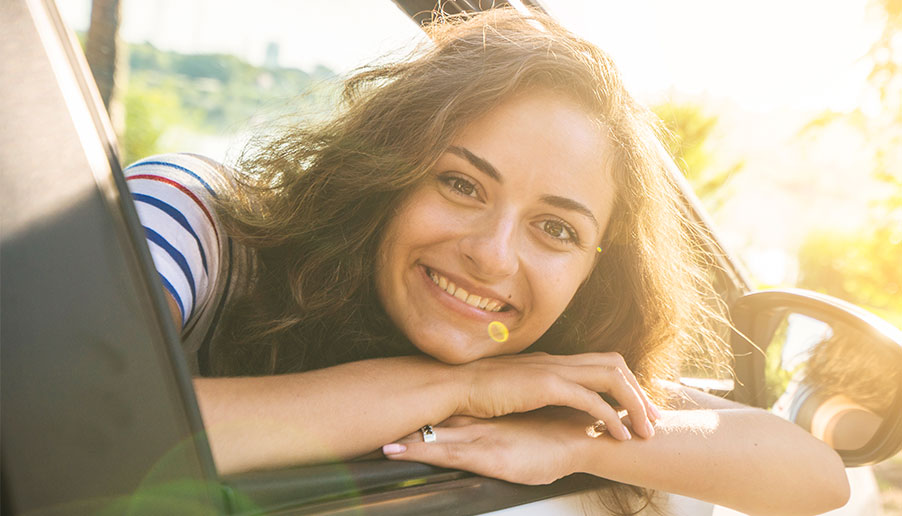 Local, Reliable & Friendly Customer Service
With 20 convenient locations, we've become a well-established car repair service in many local communities. We've helped recurring and new customers with any of their repair needs – from full-body paint and paintless dent repair to accident assistance and lease return assistance, you can rely on us.
We stand behind our services, but customers will also have a warranty guarantee to back them up. We're passionate about providing customers with peace of mind because, at the end of the day, we have cars too and understand how stressful it can be when something happens to them. They're a big investment and that's why we strive to provide cost-effective repair services, along with a compassionate approach.
Is one of our top priorities helping you maintain and restore your car to its former glory? Of course. But you are our top priority too.
For both our recurring and new customers, we've had the honour of developing trusting relationships with them. They know they can turn to us for any of their car repair needs and we can't thank them enough for their kind words. See what our amazing customers have to say about us!
I just had my bumper replaced there and I can say with certainty that this is a place that has high quality professionals at a reasonable price! The service man I dealt with was punctual, personable, and they got the job done quickly and it looks great! Would definitely recommend them for all your bodywork needs!

Brock Sowers


Awesome people! I was in a pickle after having a run in with a cement post 🤦🏻‍♀️ My drivers door wouldn't open and the tire was rubbing against the fender. I really needed my vehicle to get back and forth to the hospital to visit my great aunt. I called these guys. They were busy but said to come right over! They did some prying , banging, and removed a few screws and got me fixed up enough to drive!!! Can't thank these guys enough 🤗❤️

Rhonda Harrington


Always a great experience from these guys. They have always been great efficient. They even exceed expectations. Will not take my vehicles anywhere else for body work! They kept my vehicle for the least amount of time possible by ordering parts first and notifying me when they came in so my vehicle was not sitting there waiting and had all repairs done in a week. Any issues I had they told me to bring it back and they would correct anything that was not up to my standards. All around great people to work with. Great job guys keep up the good work!

Lisa Milligan


Thank you Port Elgin Colorworks for your excellent customer service, high quality work, and attention to detail. Jessica and staff are always courteous, easy to deal with, and quick to respond to questions, phone calls and emails. Your high quality service is most valued. And, I really appreciated the car wash when I picked up my vehicle on a slushy, snowy winter day.

Kim Biletchi


Had the roof of my car repaired and they did an excellent job. The quality of service and workmanship is clear and speaks for itself. As a customer, Jessica and her team ensure you're taken care of. They also are very clear on the expected outcomes and challenges faced for any job. I found them very honest and upfront. I highly recommend and wouldn't hesitate to go back to Colorworks in Port Elgin.

Aaron Muron


Even during these troubled times, jessica and Ashley were very quick and professional at providing a quote, scheduling my appointment for the body work and paint for my F150. The vehicle was ready within the time frame they suggested and payment / pickup was flawless. All without ever entering their shop! Impressive paint job and they also detailed the vehicle for me unexpectedly. So far I'm very impressed....

fm lemieux