Nano Ceramic Coatings are completely different from traditional carnauba waxes and other paint sealants. Traditional waxes provide excellent depth of gloss and protection to the surface, but when exposed to environmental contaminants, sunlight, rain, snow, and repeated washings, average protection is typically up to 90 days. Nano Ceramic Coatings bond to the surface to provide enhanced paint protection that takes years to wear down.
Ceramic coated vehicles become hydrophobic, meaning the treated areas repel water, making it easier to clean


The ceramic coating increases the factory clear coat hardness by up to 50%


The ceramic coating is resistant to solvents, alkalis (acid rain), UV rays, corrosion, and harsh weather conditions. Perfect to protect your vehicles clear coat from the harsh Canadian environment.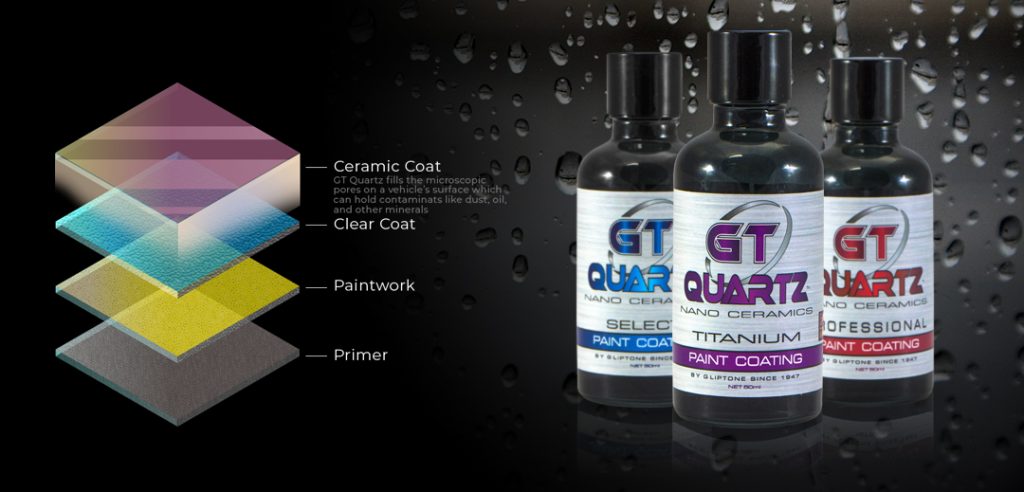 Extended warranty available.
WE ARE AN AUTHORIZED GLIPTONE QUARTZ APPLICATION CENTER
Get started. It's easy, fast and cost-effective.