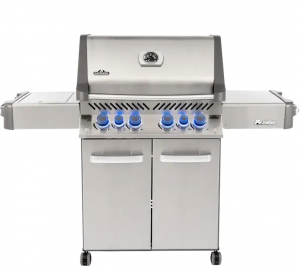 THIS CONTEST IS NOW CLOSED.
Colorworks Canada and all Colorworks locations are running a social media contest called "The Dog Days of Summer BBQ Contest". To win consumers need to like the promotional post, share the promotional post and follow one of Colorworks Facebook or Instagram pages.
You may also enter to win on this website by filling out the ballot on this page or sending a letter stating your attention to enter the draw by Sunday September 14th.
The winner will be chosen by a random draw broadcast live on Facebook and or Instagram on Colorworks Canada Corporate channel on Monday September 21, 2020.
Winners will be contacted as well by Colorworks. All shipping costs and BBQ costs will be the responsibility of Colorworks Canada. Assembling of the Napolean Prestige 500 Propane BBQ (Retail value approx $1,199) will be the responsibility of the winner of the contest and not Colorworks Canada.
The contest runs from Monday August 17, 2020 to Sunday September 20, 2020 at 11:59 pm.
This contest is open to Canadian residents only.
For full contest rules & regulations, please click here.