From the Saugeen Times by Sandy Lindsay – June 27, 2022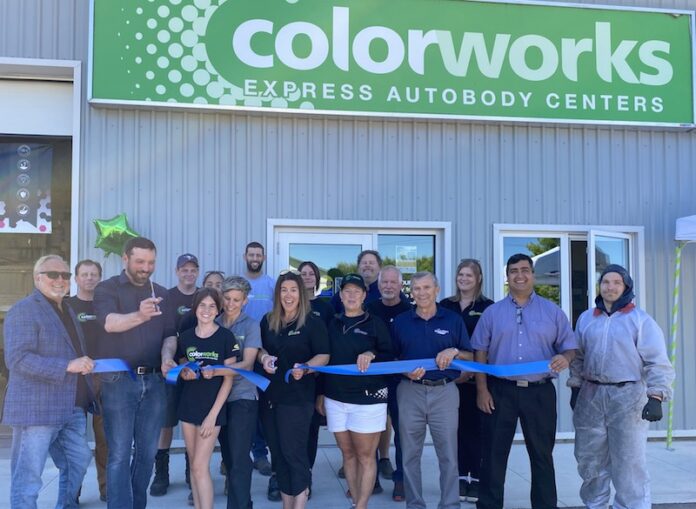 Although Colorworks Express Autobody Centre has been in its new facility since September, 2021, the official ribbon-cutting ceremony with Saugeen Shores Mayor and dignitaries  was held on Thursday, June 23, 2022.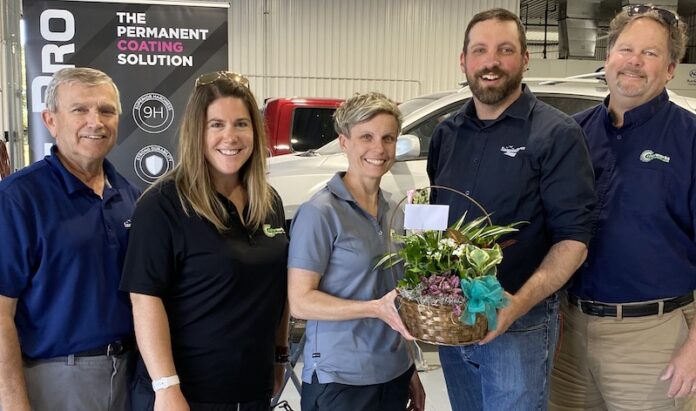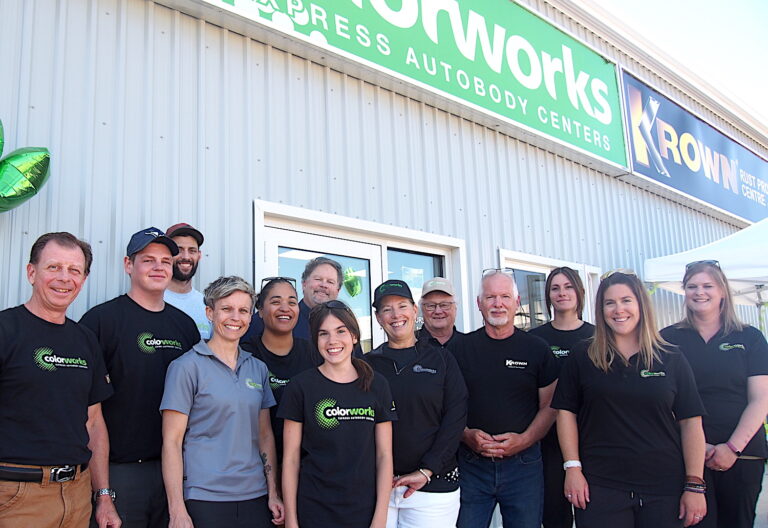 "When it comes to vehicle care and repair, we do it all," says Jessica Carter, Executive VP of Colorworks Canada, and whose father Kevin is President and CEO Colorworks Canada, "and we simply outgrew our space in the auto mall.  We also brought in new product lines to complement our vehicle protection service of Krown undercoating to include Ceramic Pro and Line-X."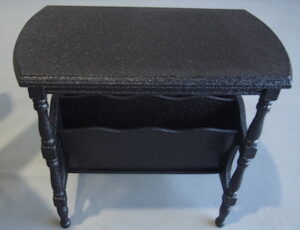 Technician Jake Greig explains that Line-X is a resin that completely provides a protective seal particularly when it comes to truck beds.
"What people don't realize however, is that Line-X can also be used to protect outdoor furniture.  In Niagara Falls for instance, all their outdoor furniture is Line-X protected for all-weather protection."
Many owners of classic cars are now also wanting to have their prized vehicles ceramic coated to protect them.  With Ceramic Pro, the protective glass-shield makes the surface extremely glossy and sleek, preventing bird droppings, tar, dirt, stains, etc. from bonding.
"While we are a one-stop centre for auto-body needs," adds Jessica Carver, "our painting facility has also accommodated things such as kitchen cabinetry, headboards and wicker furniture to name only a few.  We can provide a professional painted surface to almost anything."
Throughout the Spring and Summer months, the Centre has a staff of some ten technicians while, during winter with its weather conditions that create a high collision time of year, staff is increased to 15 or more.
Colorworks Express Autobody Centre is now located in the Port Elgin Industrial Park at 1230 Wellington Street. Drop by, say hi to the staff and ask how they can meet your needs.