Full Service Mechanical, Maintenance and Diagnostics
Colorworks Toms Custom Autobody now offers in house mechanical, maintenance and diagnosis services performed by our Red Seal tech Mordred. The name Toms Custom Autobody has been synonymous with Quality in the Tri Cities for over 30 years. Our in house mechanical services proudly carry the tradition of no compromise service, quality workmanship that we were founded on so many years ago.
We are here for all of your Automotive Service needs including – Factory and Warranty approved maintenance packages – ABS and Brakes – Suspension and Chassis – Computer Diagnostics – Automatic and Manual Transmission – Warranty Approved Oil and Filter Service. Because we are enthusiasts we also perform performance modifications including – Turbo and Engine Upgrades – Performance Software – Performance Brake Upgrades – Performance and Track Suspension upgrades. Come check out our facility and who knows what you will see! Our latest LS Swapped 408ci Silverado Project is turning out to be a monster.
Call us to discuss whatever you want, we are here to help!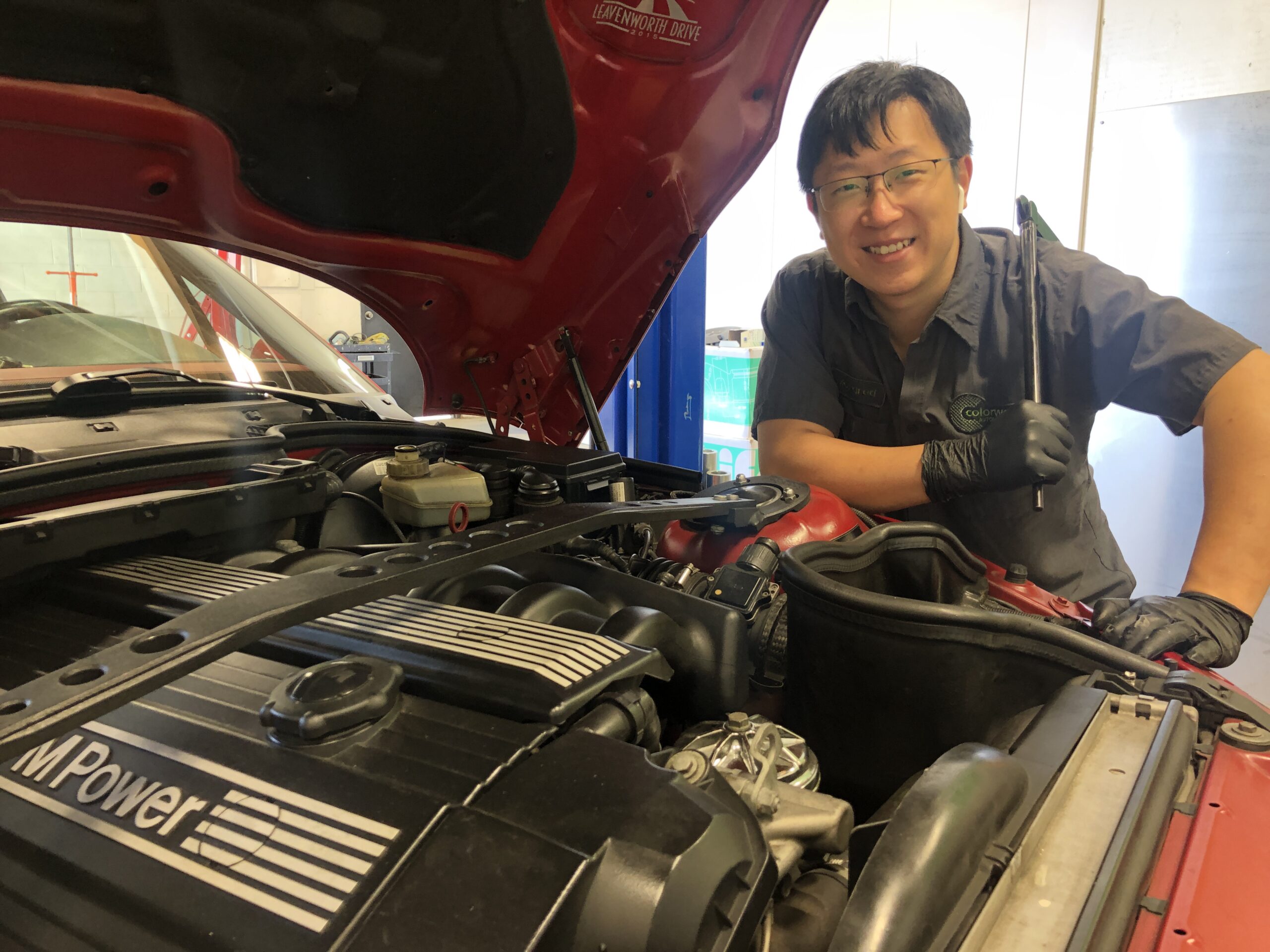 Mordred (Poco Mechanical Tech)
Mordred is our Red Seal Super Tech, we are very lucky to have him on team Colorworks. Mordred started his Career working for Honda where he was gained many year of experience and was regularly recognized as a top tech. Mordreds desire to gain experience and knowledge let him to a boutique auto mechanical shop in downtown Vancouver where he furthered his impressive skills to again be recognized for his diagnostic and problem solving skills. Mordred gained many years of experience working high end cars like Porsche, Ferrari, Maserati, Aston Martin, Bentley, Jaguar, Land Rover, Mercedes, BMW etc. he can change a clutch on a Ferrari one day and then brakes on an Acura the next. No problem for our Top Tech.
Quick / Efficient / Convenient.
Mechanical Repair Services
Get started. It's easy, fast and cost-effective.